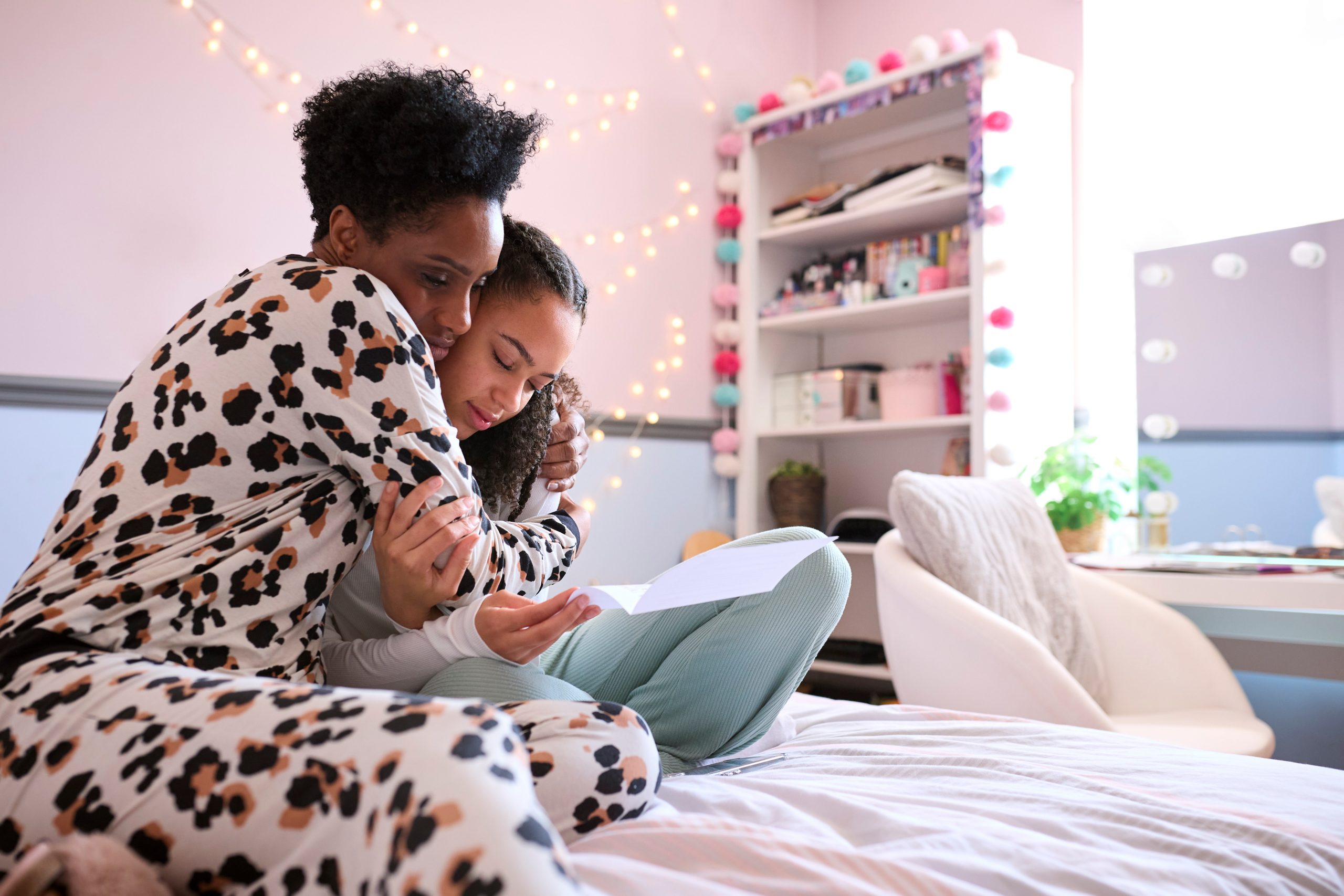 If things have gone well
Your young person may have met or even exceeded their targets – in which case, congratulations! Encourage them to enjoy the moment. It's tempting for you or them to start worrying about what comes next and getting into planning mode. They may start comparing to others and downplaying their achievements.
Everyone has different goals and versions of success and remind them that theirs is every bit as worthy of celebrating!
Try and plan something exciting to celebrate, such as seeing family or friends, going out for their favourite meal or doing something that is special to them.
If things haven't gone to plan
On the other hand, it's possible that things didn't go to plan. Your young person may be feeling disappointed, upset, or anxious, and may be trying to push these feelings away. Remind them that these emotions are completely natural.
Try talking to them about their feelings. They may not want to discuss immediately but reassure them you're there if they want to talk, need advice or company.
If they start panicking, support them to take a mental pause. Not everything has to be decided at once. Try deeper, relaxed breathing – a proven way to relax your mind and body, allowing greater clarity of thought in the process.
Most importantly, whilst today is bound to be a significant one, these results don't define them as person. Support them to remember that they have all sorts of interests, passions, and abilities that make them the person they are – their results won't change that.
It may be that a new path suits them better than the one originally planned. Encourage them to be open to new opportunities and reassure them you'll support them through this period.
Follow Us
For the latest updates and news, follow us on our social channels.