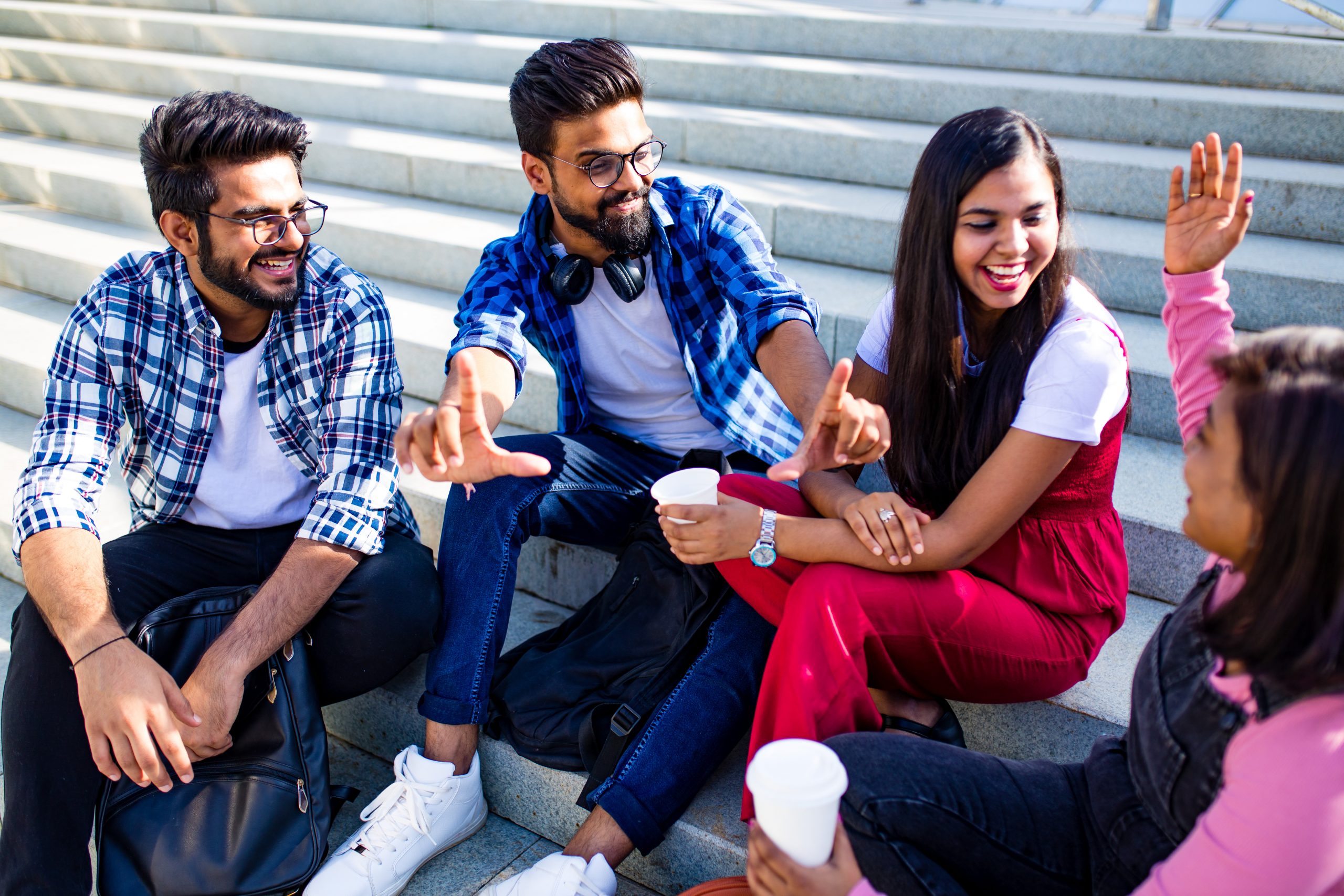 The 2-year project, called 'Baatcheet' (Hindi for 'conversation'), is supported by an award from the 'Global Mental Health Grand Challenge: Mental Health and Wellbeing of Young People' scheme, launched in December 2022.
Baatcheet will be led by the non-profit organisation Sangath, one of India's leading mental health research institutions. Dr Daniel Michelson, Clinical Senior Lecturer at the Institute of Psychiatry, Psychology & Neuroscience (IoPPN), will lead King's contributions to the project with Pattie Gonsalves as Principal Investigator/Project Director in India.
India comprises 20% of the entire global population of 16-24-year-olds. Young people in this age group are the earliest adopters of digital applications worldwide, with uptake and sustained use strongly determined by cost and usability of technologies.
"We're delighted to take forward the Baatcheet project with support from Grand Challenges Canada, funding from the Government of Canada and in partnership with Sangath in India. Sangath and King's have a long track record of collaboration and this project will harness the expertise of both partners in scalable, mental health practice innovations.
"
Baatcheet builds on Dr Michelson's and Ms Gonsalves' work across several Wellcome-funded public engagement and research projects in India (PRIDE, It's Ok To Talk and Mann Mela) over the last seven years. Self-care approaches, including the use of personal narratives, have featured prominently in these adolescent mental health initiatives. A related Wellcome-commissioned systematic review looks at evidence for the therapeutic benefits of young people's self-disclosure about mental health problems.
Following from this evidence, the Baatcheet research team have opted for a simplified digital platform that is appropriate for harnessing the intimacy and immediacy of storytelling.
"We will establish a digital storytelling platform – designed with and for young people – that can help users to better understand and respond to their own mental health difficulties. This approach has the potential to strengthen self-management and reduce self-stigma in a group of highly stressed and disadvantaged young people.
"
Baatcheet will incorporate the mental health narratives of young people from low-income communities in New Delhi into a user-friendly website. Participants will be offered structured support to engage with the story-based content. The innovation is intended to improve mental health and social outcomes by building capacity for reflective self-care and enhancing a sense of personal control that is particularly lacking for chronically stressed and socially marginalised young people.
Follow Us
For the latest updates and news, follow us on our social channels.