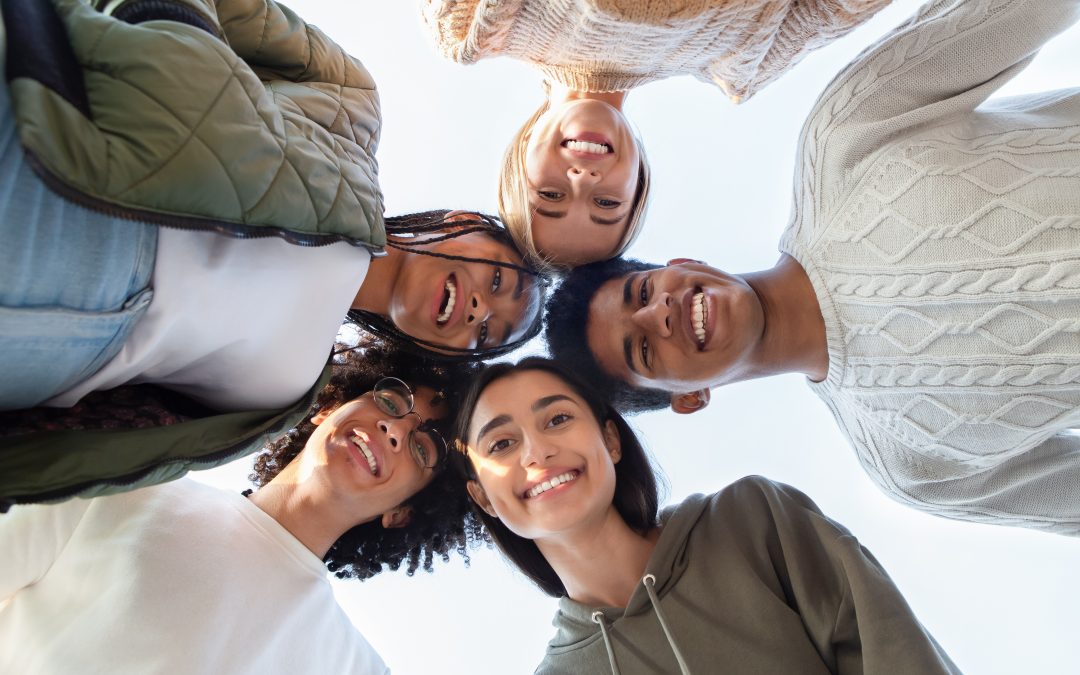 Approximately 1.25 million people in the UK have an eating disorder. Throughout the week, we shared information and tips to support parents and carers on the many eating disorders affecting children and young people's mental health.
What is an eating disorder?
Children's mental health has never been so critical, this week offered a vital opportunity to reflect on how we can support young people.
Last year, NHS Digital found 12.9% of 11 to 16 year olds and 60.3% of 17 to 19 year olds had possible eating problems but what is an eating disorder?
An eating disorder is a mental health condition where you use the control of food to cope with feelings and other situations. Unhealthy eating behaviours may include eating too much or too little or worrying about your weight or body shape.
Anyone can get an eating disorder, but teenagers between 13 and 17 are mostly affected. Are you supporting a child with an eating disorder or need support yourself? Watch the videos below to see four ways you can support a child or young person with an eating disorder.
As part of the Mind of the Matter series, Professor Ulrike Schmidt from King's College London, discussed how eating disorders have manifested in groups of people over the pandemic, exposed health inequalities and a disparity in access to treatment – you can find the full video below.
With treatment, most people can recover from an eating disorder. Cassius, an ex-service user, shared his story of recovery adding that "Recovery is more than possible. It happened, and it's made me who I am today."
What are the different types of eating disorders?
Anorexia Nervosa
Anorexia can cause severe physical problems because of the effects of starvation on the body. If you're worried about a child or young person's eating habits, weight or shape – the best way forward is to get help and support early.
Binge Eating Disorder (BED)
There are a number of ways that binge eating disorder can impact a young person's life. Often (though not always) it can cause weight gain, and in terms of physical health, can be associated with high blood pressure, high cholesterol, type 2 diabetes and heart disease.
Bulimia
There are several reasons that someone might develop bulimia, and many factors that can contribute but know that just being there for them can also play a crucial role in helping them to get better. If you're worried about someone you know, even if only some of the signs are present, you should still seek help immediately, as this gives the best chance of recovery.
What is EDIFY?
EDIFY (Eating Disorders: Delineating Illness and Recovery Trajectories to Inform Personalised Prevention and Early Intervention in Young People) is a four year project, led by researchers at the Institute of Psychiatry, Psychology & Neuroscience (IoPPN) at King's which aims to revolutionise how eating disorders are perceived, prevented and treated in young people.
By combining the arts and science, researchers will build a detailed picture of why young people develop eating disorders, how they progress over time and what we can do to help.
The EDIFY project, involving over 1000 participants, ensures young people with lived experience of eating disorders are at the heart of the project, serving as advisors and co-producers throughout.
Through this work we will expand professional and public perceptions of eating disorders, share under-represented voices and encourage advances in policy and clinical practice.
In their PaperMate series, the EDIFY team speak to eating disorders researchers about recent projects, such as the experiences of men and the impact of COVID.
What is FREED?
FREED is the First episode Rapid Early intervention for Eating Disorders service for 16 to 25-year-olds who have had an eating disorder for three years or less.
Young people getting help for their eating disorder through FREED are given rapid access to specialised treatment which gives special attention to challenges we know young people face during these years of their life, and in the early stages of an eating disorder.
Originally developed at South London and Maudsley NHS Trust and King's IoPPN, the Health Innovation Network and Academic Health Science Network have since supported Mental Health Trusts across the country to adopt FREED. More than 2,000 young people nationally have benefitted from the service since 2020, with an initial evaluation suggesting FREED can reduce waiting times by 32% for assessment and 41% for treatment
Most recently, in her BBC documentary Zara McDermott: Disordered Eating, Zara met with our experts and service users at FREED to explore disordered eating. Filming took place at Maudsley Hospital in Summer 2022.
The new FREED-Mobile study, which is now recruiting, is exploring whether online resources could help young people in their decision to seek support for eating difficulties to help facilitate early intervention.
"We want to encourage everyone who thinks they may have an eating disorder to seek help, as it is possible to get better. Wherever someone may be on their journey, there is hope and help out there.  Thank you to Zara for coming to visit us and spending time with people who have used our services."
Follow Us
For the latest updates and news, follow us on our social channels.